Workshops and Public Speaking


We all have the spiritual capacity to face
the suffering of this life with courage and compassion.
The suffering of this world is great, and so
are the possibilities for healing and renewal.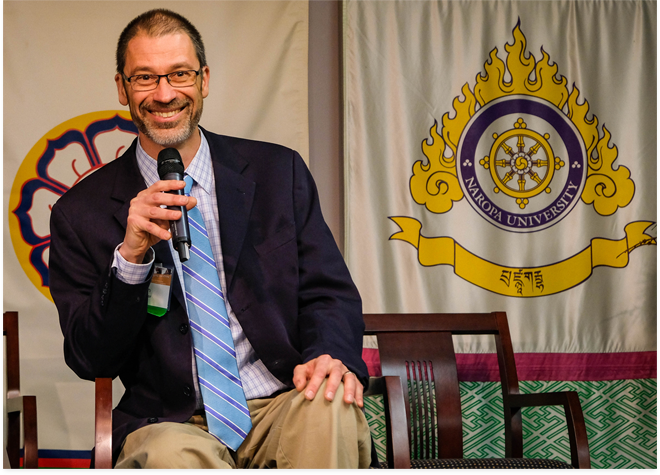 Dr. John Eric Baugher is a visionary author and teacher who inspires audiences with his insight, humor, and compassionate presence. Whether he is offering a keynote address at an academic conference, offering a training to health care workers, or facilitating a small group at a public library, John connects with his audience and invites playful exploration of how to realize deeper sources of meaning, purpose, and joy in our lives.
"As a speaker, I experienced John as down to earth, honest, warm and committed to a deeper presence, truth, and transformation."
Wisdom and Compassion in Higher Education
Dr. Baugher has been a transformative educator for more than two decades teaching courses in sociology and related disciplines in colleges and universities in the United States, Germany, and in a state prison. He now consults and offers keynote addresses and workshops internationally to support the highest ideals and best practices in student learning and well-being, faculty development, and contemplative leadership. His recent projects include assessing contemplative learning initiatives at Teaching and Learning Centers in the United States and Canada and designing a national conference on compassion and social justice work in higher education.
Dr. Baugher offers workshops, interactive talks, and keynote addresses on topics related to his expertise, including:
Teaching with Compassion
Opening Spaces for Transformational Learning
Grief on the College Campus
Resilience and Change in Higher Education
Self-Compassion and the Rhythms of Academic Life
Spirituality and Community in the Classroom
Course Design and Assessment of Contemplative Learning
Venues for Dr. Baugher's upcoming keynote addresses include the XV International Conference on Social Policies: Dialogues on Human Development, August 22-23, 2019 at the Universidad Autónoma de Neuvo León in Monterrey, Mexico.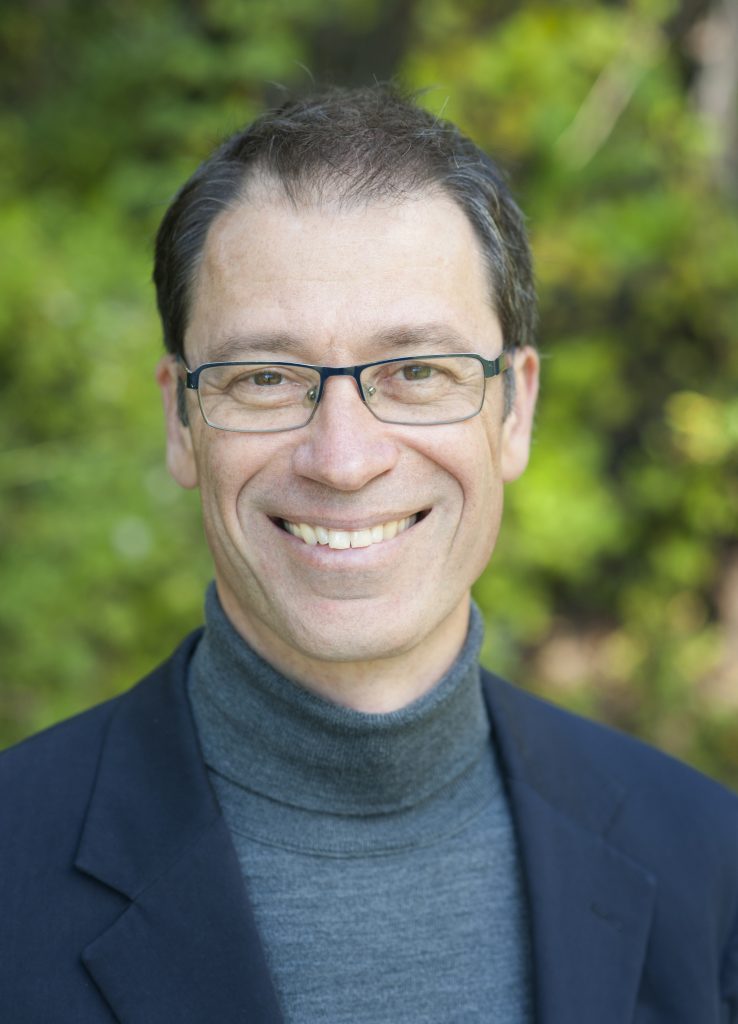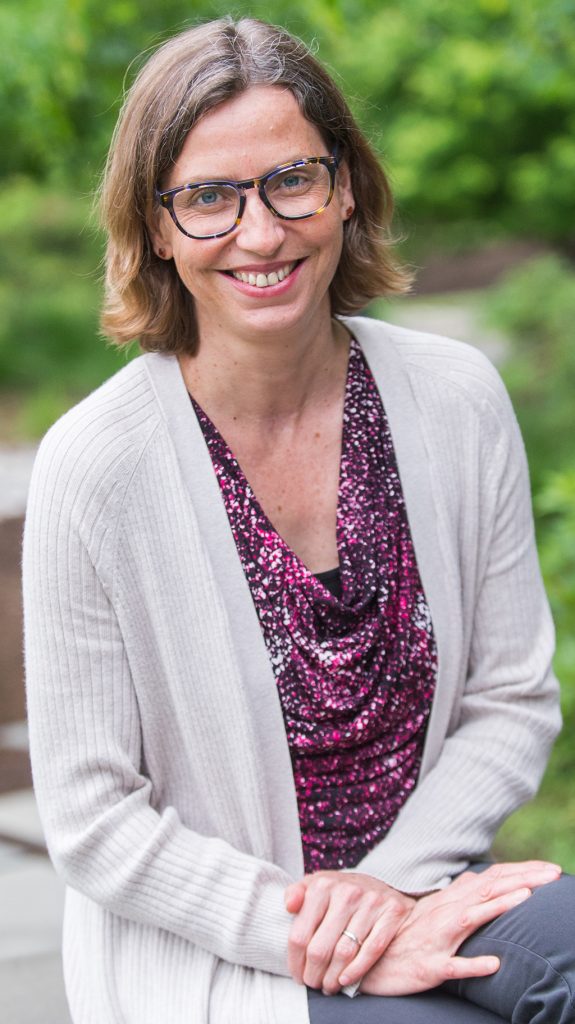 In the field of higher education, Dr. Baugher collaborates with Dr. Dorothe Bach, Associate Director and Professor, General Faculty, at the Center for Teaching Excellence, University of Virginia, in offering faculty development workshops on all aspects of contemplative pedagogy, including course design, community building, and assessment. Dr. Bach, an award-winning faculty developer, designs, directs, and co-facilitates a variety of faculty development programs at UVA, including the Student-Faculty Partnership Initiative and the Course Design Institute. She teaches courses on spiritual journeying, mindfulness, and altruism.
Contact John for inquiries regarding bookings for conference talks, keynote addresses, or workshops in higher education.
"Listening with the fullness of our mind, heart, and spirit is the core practice of transformational learning."
Trainings for Hospice and Other Health Care Professionals
John offers a series of workshops on the art of contemplative caregiving for hospice workers and other health care professionals. Workshops are tailored to the specific training needs of your staff and the context of your organization. Workshops are available for nursing staff, medical staff, social workers, doctors, chaplains, volunteers, or for mixed group audiences. John also offers "train the trainer" sessions for volunteer coordinators, nurse educators, bereavement group facilitators, and clinical pastoral education (CPE) supervisors.
Training modules are offered on all aspects of contemplative caregiving, including:
deepening a culture of compassion in your organization
transforming grief and burnout through practices of self-care
remaining present in the face of fear and other painful states
using creativity to deepen empathy
revering the wholeness of those in our care
extending the scope of compassion to all persons and situations
Contact John with inquiries about offering workshops or trainings in your organization.
"Dr. Baugher is a gifted storyteller who draws in his audience with his genuineness. I have been a hospice nurse for almost 20 years, but his words and ideas opened my mind to new ways of approaching my practice."
"Dr. Baugher's thoughtful and compassionate teaching on contemplative care was an artfully applied healing balm for our wounded team of caregivers."
"Dr. Baugher has a rare gift for integrating academic knowledge with hands-on application. His teaching is infused with his contemplative practice."
"Insightful and practical, Contemplative Caregiving is essential reading for those preparing for chaplaincy and ministry."
Chaplaincy, Sermons, and Pastoral Care Support
John offers workshops and trainings for health care chaplaincy teams and lay pastoral care teams in churches and other faith communities. The trainings John offers draw on the teachings and practices in Contemplative Caregiving as well as his extensive experience providing intercultural spiritual care and bereavement support. John offers an introductory workshop on the principles and practices of contemplative caregiving for beginning Clinical Pastoral Education (CPE) students and lay caregivers as well as experienced chaplains who wish to deepen their skills. Trainings can also be offered on specific topics to meet the needs of your team or congregation. Possible topics include:
Caring for those facing traumatic loss
Addressing total pain – physical, emotional, social, spiritual
Offering prayer and visualization as healing modalities
Using ritual with nonreligious patients
Maintaining healthy boundaries in one's care
Having taught research methods at universities for over a decade and a half, John also offers workshops and interactive talks for chaplaincy teams and CPE groups on research literacy skills. The intention of these trainings is to support chaplains and chaplain interns in deepening their understanding of evidence-based knowledge on spirituality and health, applying research studies to one's own caregiving practice, and communicating the importance of one's work to other members of the interdisciplinary team.
Contact John with inquiries for bookings of workshops and trainings.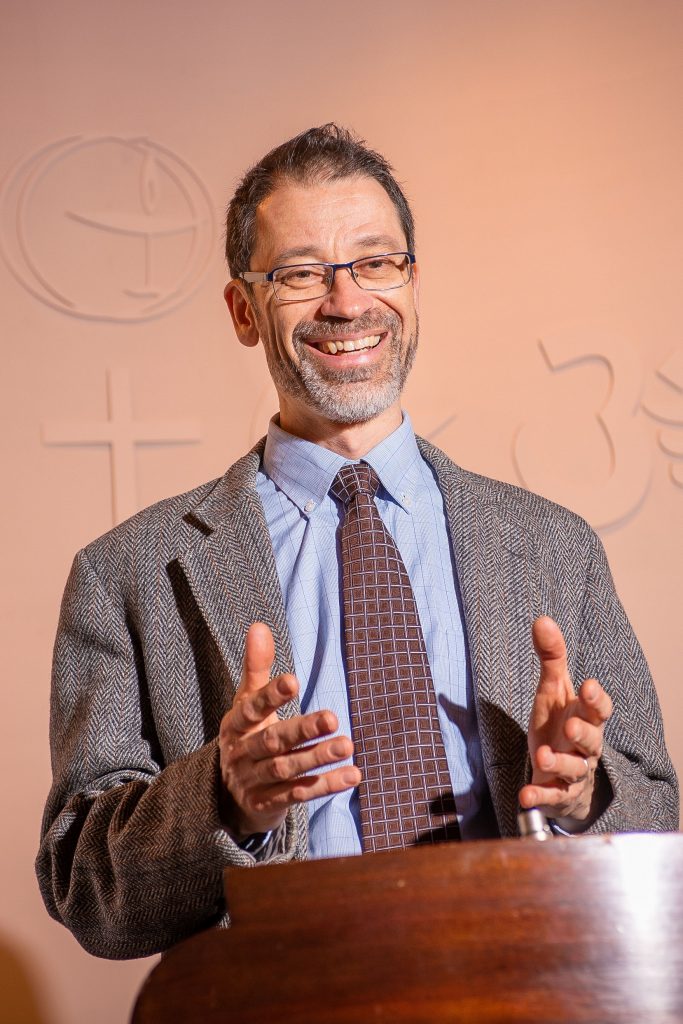 Photo Credit: Cicada Visuals
"John's sermon on grief and thanksgiving invited our entire congregation to open in love to ourselves and each other. Never before had so many come forward to share joys and sorrows and to receive and offer comfort in the spirit of compassion that held the space."
John also offers guest sermons, appropriate to the season, on topics related to his expertise, including grief, spiritual care, and contemplative social justice work. If you are a pastor or serve on the worship committee or pastoral care committee at your church or temple, contact John about how he can best support your congregation.
Library Talks and Other Community Events
Contemplative Caregiving presents inspiring stories on what is most basic to our common human journey – caring, compassion, and grieving. John offers talks at libraries and other community centers seeking to spark conversation around the ups and downs of caring for someone who is sick or dying, what it means to live well and die well, and how we can sustain ourselves and live joyfully even in the face of loss.
Contact John about how he can support you in starting a book club for reading Contemplative Caregiving or if you would like John to give a talk at your library or community center.
"John is a deep thinker with a keen ability to draw his audience into a vision of a what a more compassionate world might look like. John facilitates group discussion in a kind and measured way creating a highly personal, yet uniquely universal experience."
"While this elegant work will be of particular value to hospice volunteers, Baugher's wisdom will resonate with anyone who finds themselves caring for someone at the end-of-life."